Igloo Innovations Inc. is proud to unveil the SeaHawk F4 marine UAV, an unmanned flying data collection platform capable of water landing / launching and live data transmission to the base station. With its modular design and generous payload bay, the vehicle can carry and deploy a wide variety of sensors, cameras, and even other vehicles below the water surface for data collection in ways not previously possible.

For aquatic sciences and security providers who operate above, at, and below the water surface, Igloo's SeaHawk vehicles combine benefits of UAVs, USVs, and UUVs into a single vehicle. Unlike other unmanned vehicles, our products provide multi-domain capability, fast response, and improved access to deliver better data – faster, cheaper, and safer.

The Standard F4 ("floating quadcopter") offers a payload capacity of up to 10 lbs (4.5 kg) and is intended to carry fixed sensors and samplers. Initial integrations include an echosounder for water depth measurements and a multi-parameter water quality sonde for taking readings such as temperature, conductivity, pH, and several others. The vehicle's modular design is intended to allow for a future iteration with an upgraded propulsion system that effectively doubles the payload capacity. With the optional tether winch the upgraded vehicle will be capable of deploying sensor arrays and other vehicles below the surface for an even more capable data collection tool.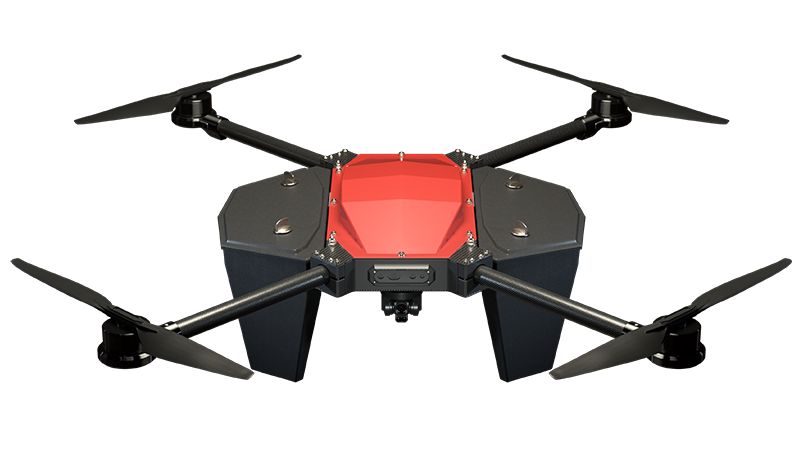 "The Igloo team has spent the last two years gathering inputs from our partners and early adopters to present practical solutions for multi-domain data collection. The F4 is the first of these solutions and we're beyond excited to put it to work in the very near future." explains Derek Puzzuoli, VP and Chief Engineer at Igloo. "We're wrapping up design details over the next month and will be partnering with early adopters for testing and demonstrations once prototypes are built."
For more info on the SeaHawk product line, visit www.flyswimfly.com or contact a rep at info@iglooinnovates.com.