When:
June 28, 2019 @ 9:00 am – 12:00 pm
2019-06-28T09:00:00-04:00
2019-06-28T12:00:00-04:00
Where:
UMass Dartmouth, Claire T. Carney Library - Robert F. Stoico/FIRSTFED Grand Reading Room
285 Old Westport Rd
North Dartmouth, MA 02747
USA

Contact:
Hugh C. Dunn, Esq. Executive Director SouthCoast Development Partnership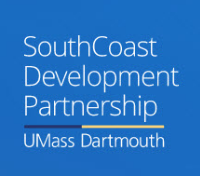 Please join us for an update on the UMass Dartmouth & SouthCoast Development Partnership Blue Economy Corridor Initiative. This event will feature an overview from the UMass Dartmouth Public Policy Center on the progress of the comprehensive regional marine science and technology cluster analysis and remarks from civic, business, and education luminaries.
This project, funded by the federal Economic Development Administration, can set the bar for marine science and technology economic development initiatives. To date, nothing of this scale has been executed along the Atlantic Coast. This endeavor will brand the region as an international cluster in this sector and UMass Dartmouth as an affiliate leader in coordinating industry activities, creating alliances and partnerships, driving innovative research, catalyzing job creation, expanding the labor pool, and increasing the industry's ability to export goods.
We will be joined by Congressman Bill Keating and Congressman Joe Kennedy for this discussion. We will also be hosting blue economy sessions with Vineyard Wind, Anbaric and the Commercial Development Company redeveloping Brayton Point, and the New Bedford Ocean Cluster.
Agenda:
Welcoming Remarks from Congressman William R. Keating
Vineyard Wind Project Update – Erich Stephens, Vineyard Wind Chief Development Officer
New Bedford Waterfront & Ocean Cluster Update – Derek Santos, New Bedford Economic Development Council Executive Director
Speaker Pro Tem Patricia Haddad
Congressman Joseph P. Kennedy
Brayton Point Redevelopment Update:
– Brayton Point Commerce Center, Stephen Collins, Executive Vice President of Commercial Development Company
– Anbaric Development Partners, Steven Conant, Project Manager
Public Policy Center Blue Economy Corridor Study, Director of Research, David Borges and Research Associate, Elise Rapoza
Lessons Learned from National & International Blue Economy Clusters, SCDP Executive Director, Hugh Dunn
Details:
Convening the Blue Corridor
Friday, June 28th
9:00 AM – 12:00 PM
UMass Dartmouth, Claire T. Carney Library – Robert F. Stoico/FIRSTFED Grand Reading Room
Please park in Lots 13 & 14
Please RSVP directly to me at hdunn1@umassd.edu.
Best,
Hugh C. Dunn, Esq.
Executive Director
SouthCoast Development Partnership